Facebook Phone Coming Out As HTC First
BY ETrade Supply | April 11th, 2013 | 0 | 1
HTC is going to launch it new device HTC First on April 12th in US. HTC First is an Android smartphone with Facebook skin. It will come in red, white, light blue and black. Below are some specs of HTC First.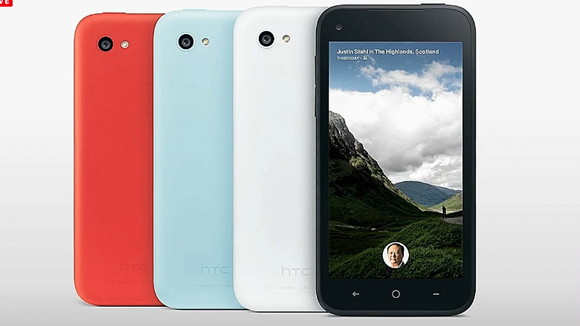 HTC First dimensions and size
HTC says its new "hardware is thin, modern and seamless, with soft edges to draw your attention to the updates from friends and family". The dimensions are 125.6 x 64.93 x 8.96mm (4.96 x 2.56x 0.35in), and it weighs in at 4.37oz - that's 124g.
HTC First OS, processor and connectivity
Inside, the smart phone runs Android 4.1 - Jelly Bean - with the new Facebook Home experience and incorporates a Qualcomm Snapdragon 400 processor with dual-core CPU and 3G/4G world and multimode LTE. There's also 802.11a/b/g/n Wi-Fi and Bluetooth 4.0.
HTC First display and camera
There's also a 1280 x 720 4.3-inch glass display, while there's a 5MP rear-facing camera with LED flash in addition to a 1.6MP snapper on the rear. Up to 1080p HD video capture is supported, with 720p HD playback on the device. There's a 4x digital zoom.