Did your iPhone X middle frame paint peel off?
BY kaye | November 14th, 2017 | 3 | 8
Recently, there are some photos on the internet shown that iPhone X paint flaking off from the middle frame, how this happened? Will the iPhone X paint flake off at the back housing, Apple Logo, and middle frame as the previous iPhone did? Will all versions of iPhone X paint peel off? Here we will talk something about it.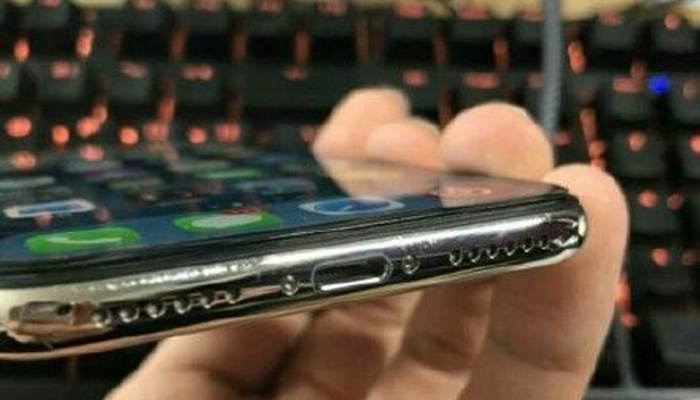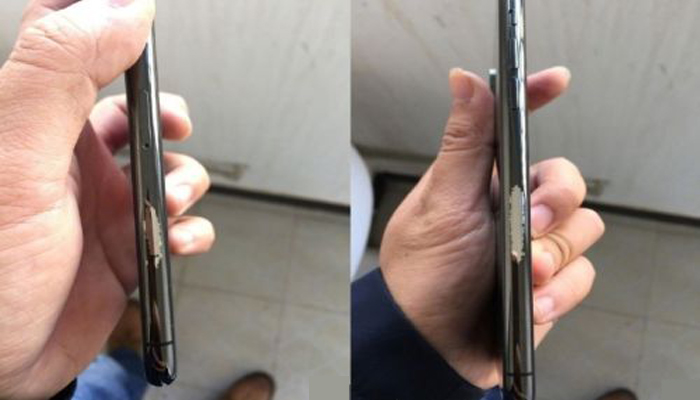 Why paint flake happened only on the frame?
To support wireless charging, the iPhone X replace the metal rear cover with a glass. So the paint flake happened only on the middle frame.
Why space gray iPhone X paint flake?
The middle frame of iPhone X has two different production processes, the silver version is made of stainless steel with polishing technology, and space gray version is made of stainless steel with PVD technology. The color of the silver version middle frame is the metallic color so the paint flake only happens in the space gray iPhone X.
The main reason for iPhone X paint flake is interference from external factors. In daily use, we should keep the phone away from metal products and other sharp objects. Don't put your phone and keys in one pocket or it will be scratched easily. Once the middle frame is scratched, the scratch is unrecoverable and the paint will peel off slowly over time.
How to avoid this happen?
The paint flake is unrecoverable and not included in the warranty, so don't expect you can repair or replace it in the Apple Store.
The middle frame paint peel off is an inevitable thing, but we can do something else to delay it happen.
1. You'd better wear a protective case for your iPhone X, which can not only protect the frame from scratching but also can prevent the rear glass from crashing.
2. Don't put your iPhone X together with metal objects or sharp objects.
Any questions and suggestions about iPhone X, welcome to comment below.
Summary
Reviewer
Review Date
Reviewed Item
Author Rating
| | | | | | |
| --- | --- | --- | --- | --- | --- |