Compared — Apple iPhone4S and iPhone4
BY ETrade Supply | May 9th, 2012 | 1 | 1
Compared — Apple iPhone4S and iPhone4
Do you have any questions to identify Apple iPhone4S and iPhone4?  Do you know how to distingusih Apple iPhone4S and iPhone4?
This article distingusih Apple iPhone4S and iPhone4 from the perspective from thier apperance.
First Distingction:
3 mm of change—Compare iPhone 4S with iPhone 4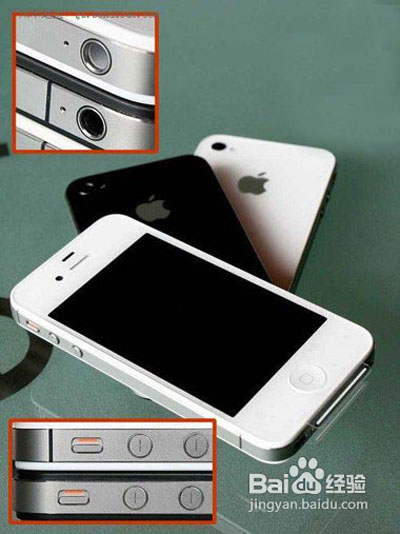 Second Distinction:
There almost have no difference between iPhone 4S of 800W pixels Backside illuminated Camera and iPhone 4. But pay attention, the subtle differences can be found for iPhone 4S.  Please see the following pictures, now we share some detail changes of iPhone 4S in terms of appearance
Third Distinction:
 Beside the noise reduction mic jack,both iPhone 4S and iPhone 4 have two interfaces which include power/lock screen key and 3.5mm headset jack. However, iPhone 4S has no separating line on frame, just because it shares the same body frame with the iPhone 4(CDMA) of improved antenna, please see the following picture.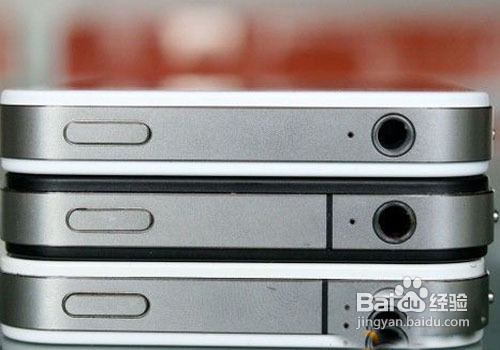 Fourth Distinction:
Bottom body seems the stereo speaker, in fact only the right produces sound while the left is a microphone. It has nothing change for 30pin charge/USB connector, and USB is commonly used.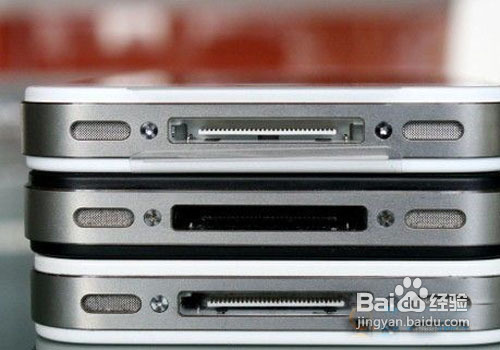 Fifth Distinction:
The body screw of iPhone 4S(British version)adopts the pentagon batter screwdriver.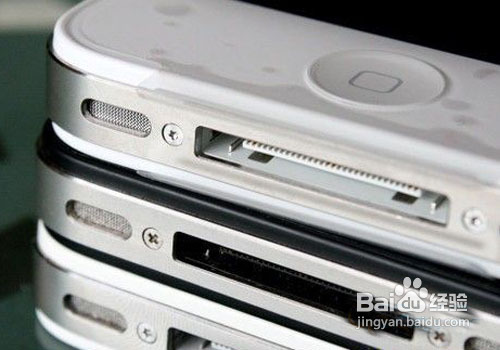 Sixth Distinction:
Compared with the others, iPhone 4S not only have one more frame line but also support CDMA card in terms of card slot, it becomes the World Phone.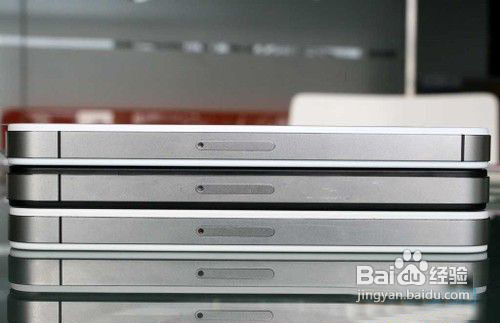 iPhone 4S improvements over iPhone 4: A5 processor, which is a dual-core processor, like the processors found in a new laptop/desktop. The iPhone 4 has the A4 chip, which is a single-core and not as fast. The graphics in the 4S are 7x as fast as in the 4. It also uses the fastest and latest Bluetooth standard available (4.0; 2.1 in the iPhone 4). The 4S also comes with an 8 MP camera that shoots in 1080p (compared to the iPhone 4's 5 MP shooting in 720p) and has face detection and video stabilization (the 4 does not). The maxed out storage for the 4S is 64 GB (the biggest iPhone 4 was only 32 GB, and now it is only available in 8 GB). It boasts better battery life over 3G, and also iPhone 4S ships with iOS 5 out of the box (the 4 came with iOS 4.x). And finally, Siri, which is exclusive to the 4S for now, and is incredible voice recognition system. For example, if you tell the 4S "I am drunk", its response will be "May I find you a cab?" and will search and call up a cab for you.