What Is 5G And Should We Buy 5G Phones In 2019?
BY kaye | February 13th, 2019 | 0 | 3
Recently, there are more and more topics about 5G and 5G devices. But do you know about 5G and what kinds of influence will it bring to us? Here is everything you want to know about the 5G.
What is 5G?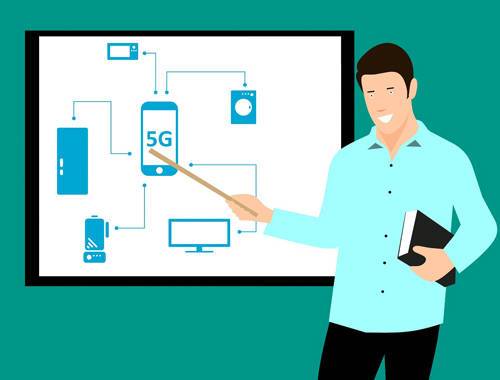 5G phones are coming, but do you know what is "5G"? 5G is the abbreviation of the 5th Generation, it is the latest generation of cellular mobile communications. It succeeds the 4G, 3G, and 2G systems. The goal of 5G performance is high data rates, reduced latency, energy savings, reduced costs, increased system capacity, and large-scale device connectivity. (Source from Wikipedia)
Difference between 4G and 5G
Simply put, it is widely believed that 5G is smarter, faster, and more efficient than 4G. It promises mobile data speeds far faster than the fastest home broadband networks available to consumers today. The speed is up to 100 Gigabits per second, and the speed of 5G is 1000 times faster than 4G.
Low latency is the key difference between 4G and 5G. Latency is the time from when a device sends a message to when the receiver can use the message. Shortening latency means you can use a mobile device connection as a replacement for cable modems and Wi-Fi. Plus, you can download and upload files quickly and easily without worrying about a sudden crash on your network or phone. You can also watch 4K videos directly without having to go through any buffer time.
5G will be able to solve the bandwidth problem. Currently, there are many different devices connected to 3G and 4G networks, and they have no infrastructure to deal with effectively. 5G will be able to handle current equipment and emerging technologies such as driverless cars and connected home products.
Does 5G network available now and which countries support it?
Unlike 4G networks, 5G networks require new infrastructure support, so they are currently only tested in parts of some countries. The main countries are the United States, Japan, South Korea, and China.
Does the 4G device support the 5G?
The answer is no. To support 5G, these devices require the latest 5G connectivity chipset. Current smartphones only support 4G networks. If we want to use a 5G network, we can only use smartphones that support 5G.
When do the 5G phones come out?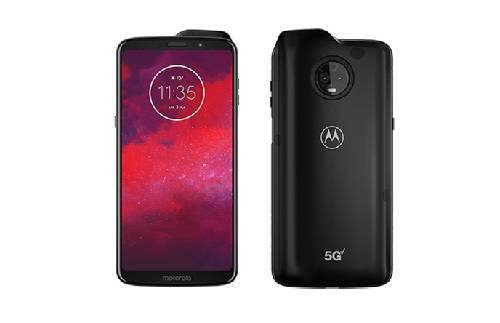 Last year, Lenovo launched the Moto Z3 with a magnetic Mod attachment which made the phone support the 5G. This is the first device to support 5G. In 2019, there are more and more smartphones to support the 5G. Here we collected some smartphone brands that will support 5G in 2019. The Samsung, Huawei, Xiaomi, OnePlus, ZTE, LG, Sony and OPPO. The Apple will support 5G in 2020.
It is also said that Samsung and Huawei will release 5G devices at MWC 2019.
Should we buy the 5G phones in 2019?
With the coming of the 5G devices at MWC, should we buy it this year or wait for several years?
Every new technology has its advantages and disadvantages when first updated.
The advantage of 5G devices
The 5G advantage is that it will have a very fast network speed. Qualcomm demonstrated a simulation at the Mobile World Congress that predicted a median speed of 490 Mbit/s for 3.5 GHz 5G Massive MIMO and a median speed of 1.4 Gbit/s for 28 GHz mmWave.
The disadvantage of 5G devices
Here we have collected some possible shortcomings of the 5G.
5G covered area is small
The 5G signal propagation distance is short, and the number of communication base stations required is large. Moreover, the 5G base station and 4G are not common, so it needs to be rebuilt. It takes several years to reach the full coverage of the 5G signal.
So before you buy the 5G phones, please ensure the area you live supports 5G signals. Otherwise, you will not be able to experience the advantages of 5G networks.
The 5G phones are expensive
To support the 5G network, smartphones should use the new chip and new antennas. This may increase production costs by $50-80. So the 5G phone price may $100 higher than the 4G device.
The 5G device battery life may drain faster
Because of the lack of 5G base stations, mobile phones bring higher energy consumption in order to obtain better signals. This will lead to phone battery drains fast and short the battery life.
Qualcomm warned that the first wave of 5G phones has a larger battery - so it might be thicker in design - to make up for any extra power consumption.
Will you buy the 5G phones this year and why? Welcome to leave your comment below.
ETrade Supply is a professional company that provides mobile phone repair parts. If you have any need for mobile phone spare parts, please visit here: https://www.etradesupply.com/