Apple is Testing its "iWatch" Display Now!
BY yuki | October 1st, 2013 | 0 | 0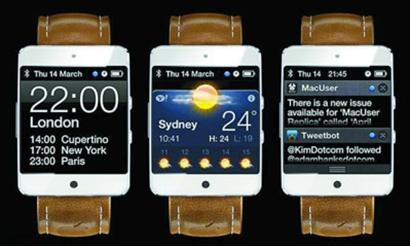 Though the flexible screen has long been announced, this technology is rather low. Even Samsung has already showed its YOUM prototypes at CES, no phones with bendable screen can be seen till now. The "iWatch" an accessory for you iOS devices which is invented to cooperate with fitness and health experts. Source: UnwiredView
According to the latest news from Korean media, Apple is now testing flexible display of its "iWatch" accessory. It is said that the screen size of the "iWatch" will be 1.3", 1.4" or 1.5" which is made of OLED.That means the display is likely to be made by Samsung or LG, because only these two companies now can make bendable OLEDs.