Android 4.3 is FINALLY Around the Corner
BY ETrade Supply | May 25th, 2013 | 0 | 1
During the Google I/O Developer Conference last week, the rumored new Android-4.3 version was not released as people expected. However, now two clear evidences show that the new version is finally around the corner. A member in XDA-developers forum recently posted some images of the new camera app of Android 4.3 in a Nexus 4, which shows slight differences compared with the current Android 4.2.2. Lately, a video was released showing the control panel is shaped like an "eyebrow" instead of the former circle shape. From what was showed in the video and pictures, no significant changes had been made to the camera app in Android 4.3.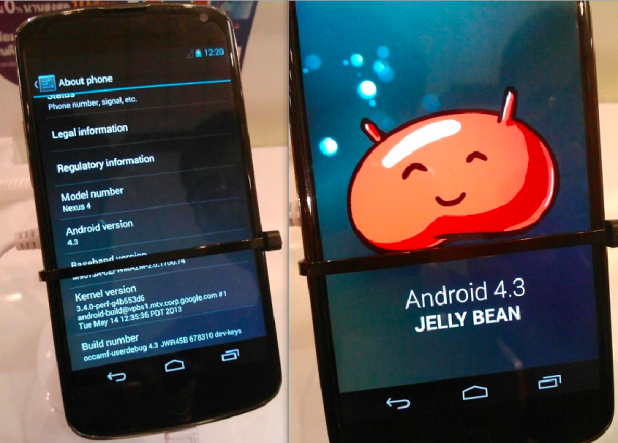 The first benchmark result screenshots of the Samsung Galaxy Note III was leaked on a Chinese website, MyDrivers.com. The screenshot clearly shows that the scores of the Note III in the Antutu test was 27914, which indicates a more powerful processor compared to its predecessor, the Galaxy Note II. We did not get any specific specs from the image, but what in fact was revealed is that the phone has a 1.6 GHz processor, the model number is N7200 and it runs the mentioned, Android 4.3.
The new version will keep it's "Jelly Bean" name, like the Android 4.2 version, and will only have minor updates consisting of small changes and bug fixes.So while we wait for the 4.3, let's hope that Google will prepare some mind-blowing surprises for us.