The Causes and Analysis of Why Digitizer Touch Assemblies/LCD Display Assemblies or Nokia Lumia 520 Separate from the Frame after Installation
BY ETrade Supply | July 13th, 2015 | 0 | 0
Background Info:
Some of the assembled screen combos work perfectly during the quality inspection, however, after installation/being used for a certain period of time, the assemblies begin to separate from the frame, which affects customer satisfaction.
Potential Reasons:
The main reasons can be classified into two categories:
There are a few differences between Genuine OEM parts and high copy/OEM assembled parts. Although high copy products use OEM parts one as their mold, there are still possibilities that the OEM and high copy parts aren't equal in terms of materials being used or manufacturing techniques. Because of these differences, high copy parts can potentially cause deformation of the front frame; which will cause other potential problems such as preventing screen assemblies from being able to be installed, gaps between the frame and the assembly or the screen assembly separating from the frame.
Let's take the Nokia Lumia 520 OEM assembled touch screen assemblies for example. The digitizer and front frame of these assemblies are OEM parts, but the OEM factories use liquid adhesive applied by an adhesive dispenser instead of average 3M adhesive, which third-party factories commonly use. There aren't any visible or functional differences in the two assemblies, but after installation, you will find small gaps between the OEM assembled assemblies and the front frame. After a period of use, the assemblies tend to separate from the frame.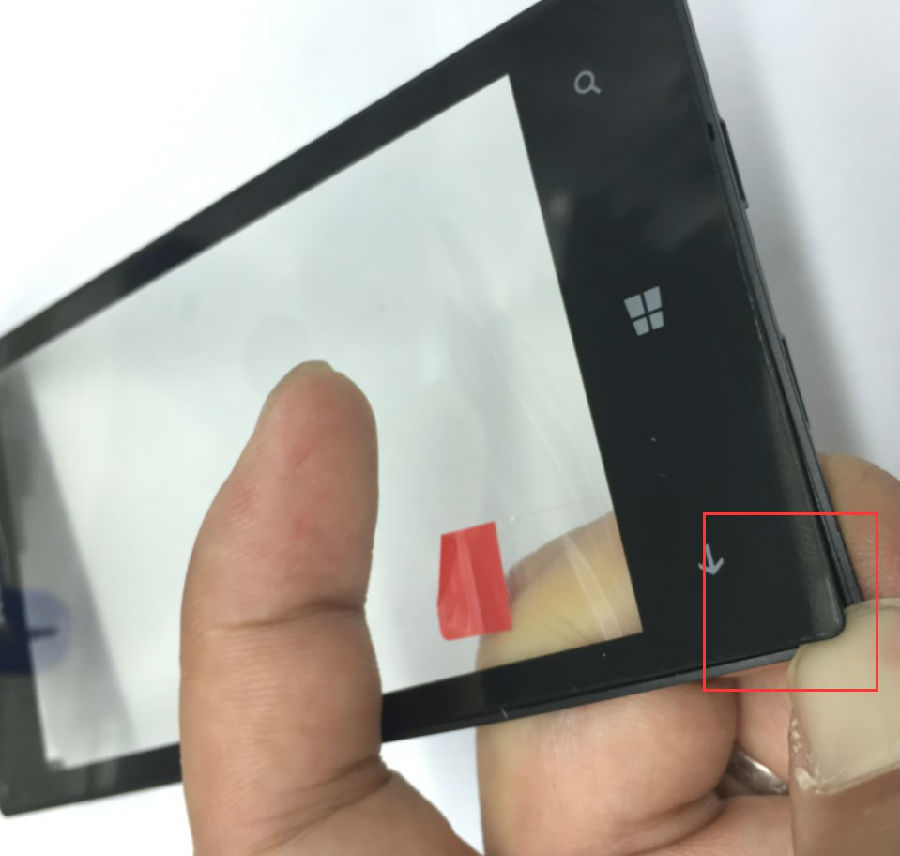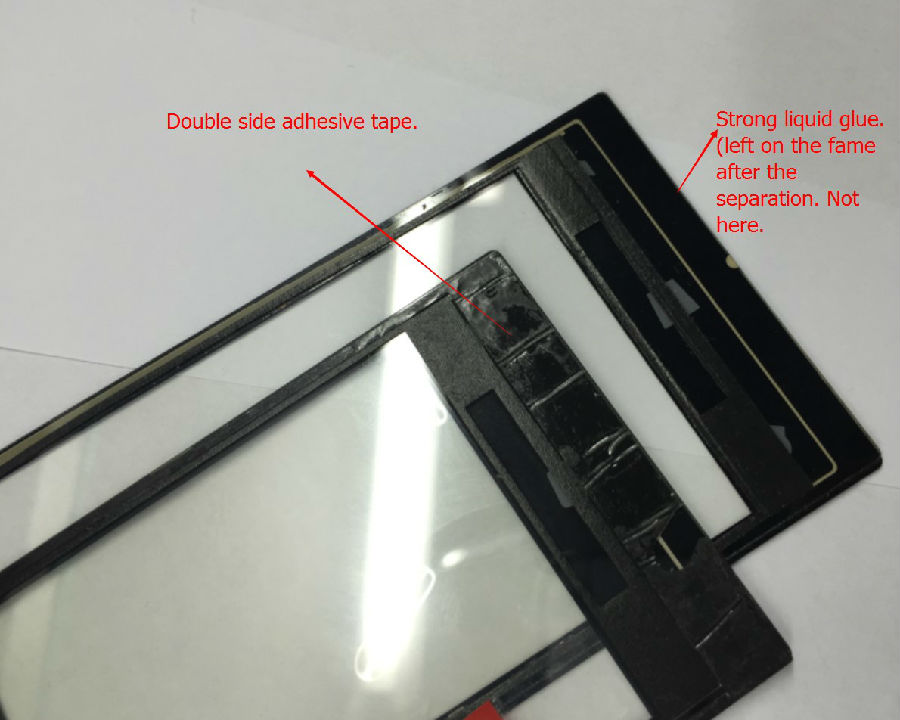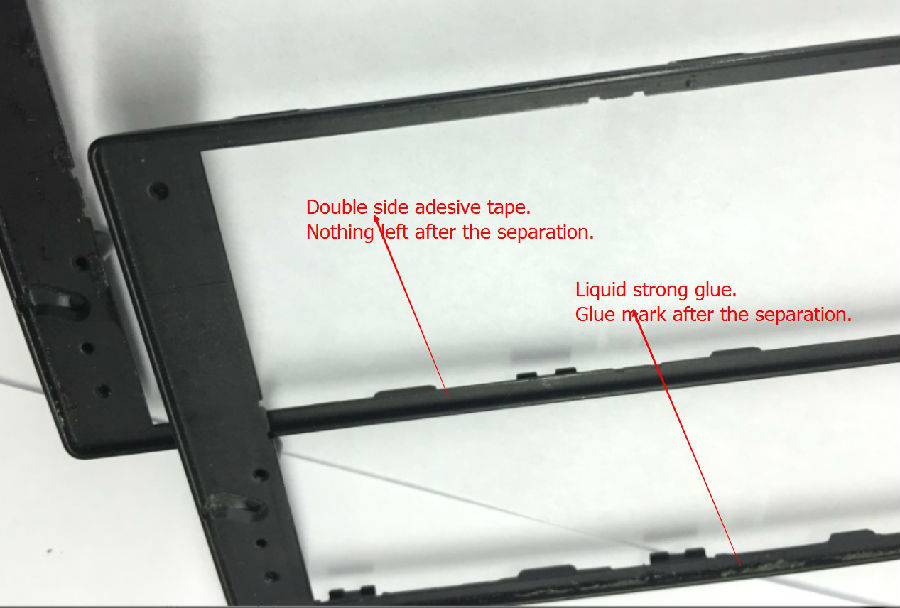 Though this issue is often ignored not only during quality inspection but also during installation, it could potentially affect customer satisfaction.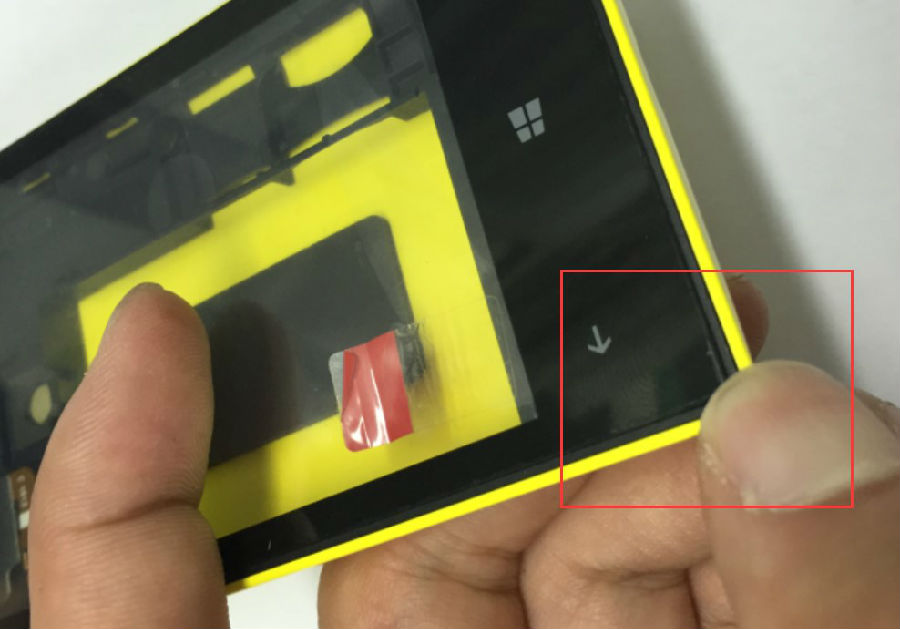 These phones are the same model but different versions, and though these versions look the same in appearance there may be slight differences in some of the inner components, especially in the screen and the front frame. If you don't know the parts compatibility in advance, you're likely to get the wrong assembly.
ETS Solutions:
When ETS tests any of the following parts including digitizers with front frames, digitizer assemblies with front frames or digitizers and LCD screen assemblies with front frames, the requirements are as follows:
① For assembly combos, we buy directly from the factories, the adhesive applied and materials used for these assemblies are tested in order to avoid any issues.
② For assembly combos, we've manufactured, high viscosity adhesive is applied by an adhesive dispenser.
Summary
Reviewer
Review Date
Reviewed Item
Author Rating
| | | | | | |
| --- | --- | --- | --- | --- | --- |