3 Tips For Identifying Galaxy S4 Rear Camera Compatibility
BY Davi | March 27th, 2015 | 0 | 2
Samsung's Galaxy S4 has many different versions and models, such as I9500, I9505, I545, L720, I337, M919 and R970. It's very easy to feel confused checking the compatibility among the different models when shopping online. Even repair shop owners sometimes inquire about compatibility. Many people think the small parts are compatible with all models. However, when they test the rear cameras bought randomly online, some of the parts don't fit on the device.
So here we give you 3 tips to identify the different Galaxy S4 models' rear camera.
Rear facing cameras for the Galaxy S4 model I9500 has the labeling I9500 or I9500a.

Rear facing cameras for the Galaxy S4 are compatible with different models, such as the I9500, I545, L720, R970, I337 and M919. If you find the characters "I9505F" or only an "F", this camera is compatible with all Galaxy S4 models except the I9500.

Pay attention to the cameras printed with "I9505FL" or "FL" printed on them! They are defective parts!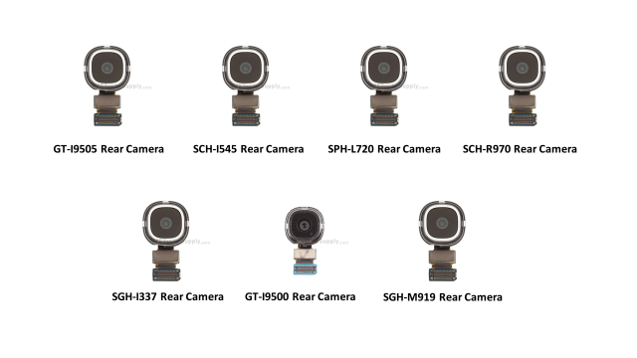 The 3 Aforementioned tips were confirmed by our purchasing department, and we hope they can help you avoid problems in the future. You can also check our Galaxy S4 disassembly video.
If you have any questions about Galaxy S4 cameras or Galaxy S4 parts, just comment below to let us know, and we'll reply to you as soon as possible.