12 Useful iPhone 13 Tips and Tricks
BY ETrade Supply | December 20th, 2021 | 0 | 1
1. Reduce the background noise of FaceTime
If you are making a FaceTime call in a noisy room, the new voice isolation feature will ensure that your voice is clearly heard on the other end by shielding ambient sounds. During a FaceTime call, just swipe down from the upper right corner of the screen to open the control center, tap "Microphone Mode" and select "Voice Isolation".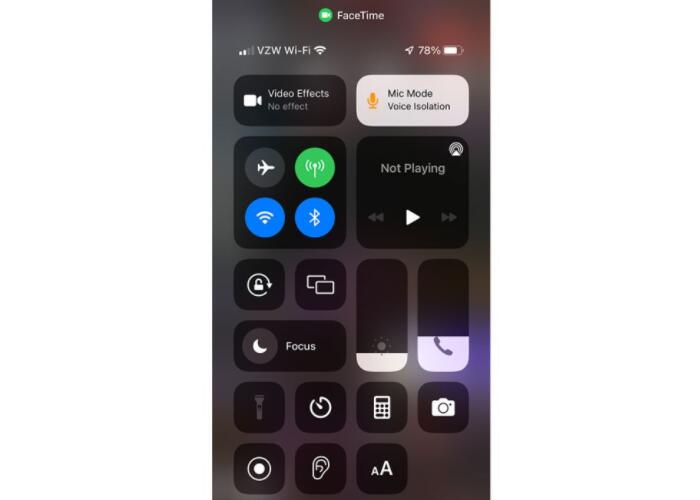 2. Mute spam calls
If you are tired of answering calls with random numbers, this little-known feature allows you to easily ignore unknown calls by automatically muting them and sending them to your voicemail. In the settings, click "Phone" and turn on "Mute unknown calls".
3. Use a shareable link to invite friends to join FaceTime ​
​ Although FaceTime was once unique to Apple users, Android and Windows users can now join it. In iOS 15, you can open FaceTime and click "Create Link" to get the unique URL for the group call. You can then share the link with your friends, even if they are not using an Apple device.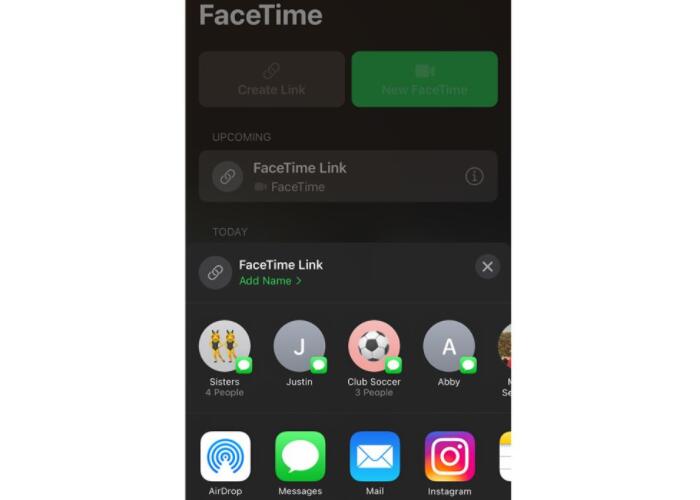 ​
​ 4. Use portrait mode to show your best in FaceTime calls ​
​ Need to make a FaceTime call but forgot to tidy up the room? Now you can use the portrait mode to blur the background and put the visual focus on your face. When you have a FaceTime call with someone, tap your video tile to display four icons, one in each corner. Select the icon in the upper left corner of the tile to turn on portrait mode.
5. Scan the text in the photo ​
​ If you have a lot of useful information in your photos, iOS 15 can help you save a lot of time in your daily life. The new real-time text feature allows users to copy text directly from photos or screenshots and paste it into emails, notes or documents instead of manually typing. Just view the photo and click to select the text you see in the photo-then you can select some or all of it to copy it out.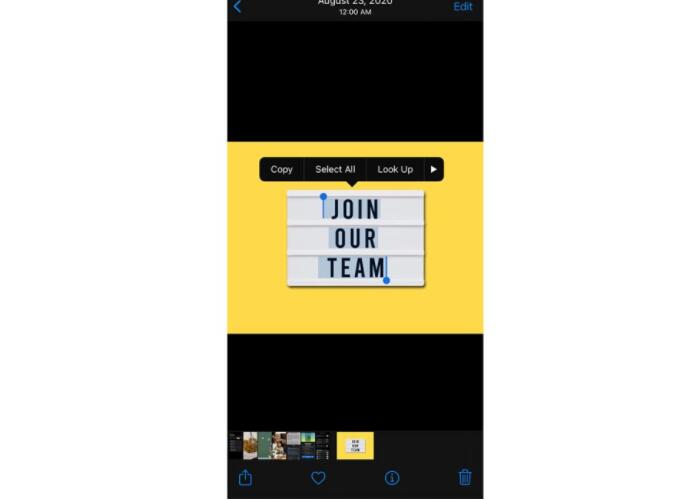 ​
​ 6. Use focus mode to limit interference ​
​ When you are performing a task, there is nothing worse than receiving unimportant notifications. Focus mode allows you to mute certain notifications while allowing related alerts from specific people and applications to pass. You can set up different profiles, such as sleep, personal, work, and driving. You can customize these profiles to filter notifications based on what you are doing and let others know when you are not available. All you have to do is to open the control center and select "focus".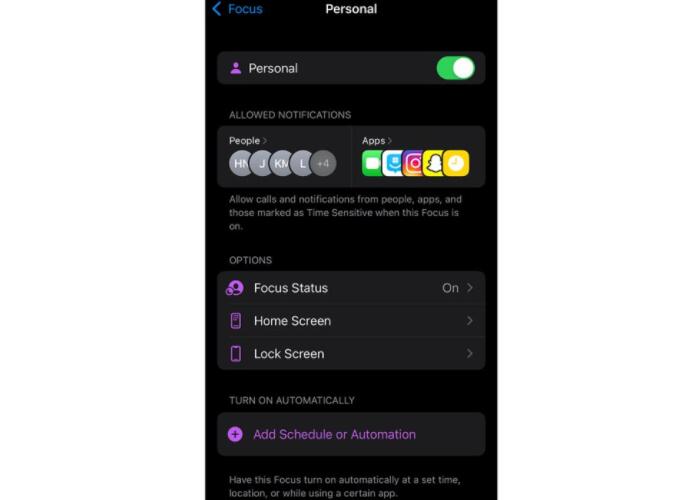 ​
​ 7. Tap the back of the phone instead of swiping up
​ Back Tap may be the best kept secret on the iPhone. Originally designed as an auxiliary function that can easily trigger tasks or operations, it is open to everyone and can be enhanced. Essentially, thanks to the tactile sensor, the iPhone can perform two-finger or three-click on its back. In "Settings", you can set a double tap to open a message or go home, and three taps can trigger to open a specific application or even lock the phone. It is super easy to use. This can be found under "Settings"> "Accessibility"> "Back Tap".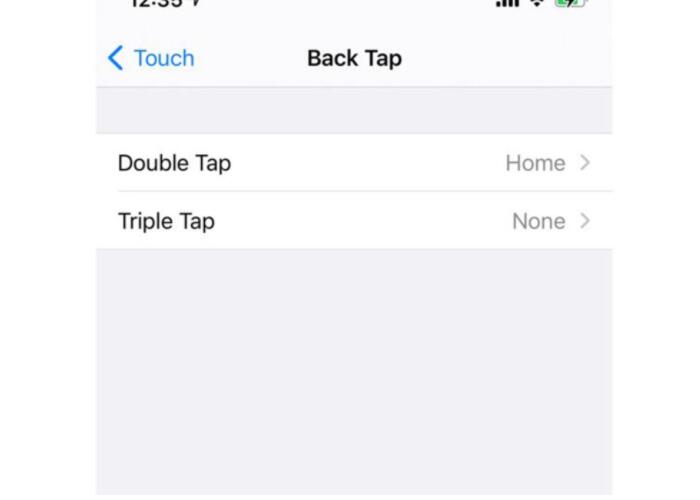 ​
​ 8. Use Hide My Email to prevent unwanted emails ​
​ Considering the number of websites, applications, and newsletters that require users to provide an email address when registering, keeping your personal email confidential can be difficult. Hide my email provided by iCloud+ protects your personal email address by creating a randomly generated email address, which you can use, and then forward the email to your inbox. In the settings, just click "iCloud" and select "Hide My Email".
9. Hide your IP address from the website
Browsing the Internet makes you vulnerable to attacks by third-party observers who may try to track your online activities. iCloud Private Relay is provided with iCloud+, which can prevent websites, network providers and trackers from seeing the website you are visiting and your identity, thereby protecting your security and privacy. You can turn on this feature by going to "Settings", clicking on your name, selecting "iCloud" and turning on "Private Relay".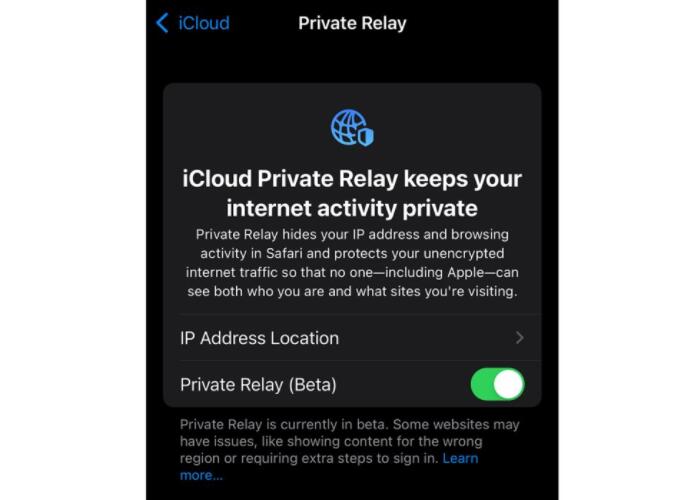 ​
​ 10. Set up recovery contacts to protect your data
If you unfortunately cannot access your iCloud, you can now assign a trusted friend or family member to help you regain access to your account. If your account is locked, you can contact your recovery contact and Apple will send them a code that you will enter on your device to be able to change your password. You can add recovery contacts by going to settings, clicking "Password and Security", "Account Recovery" and selecting "Add Recovery Contact".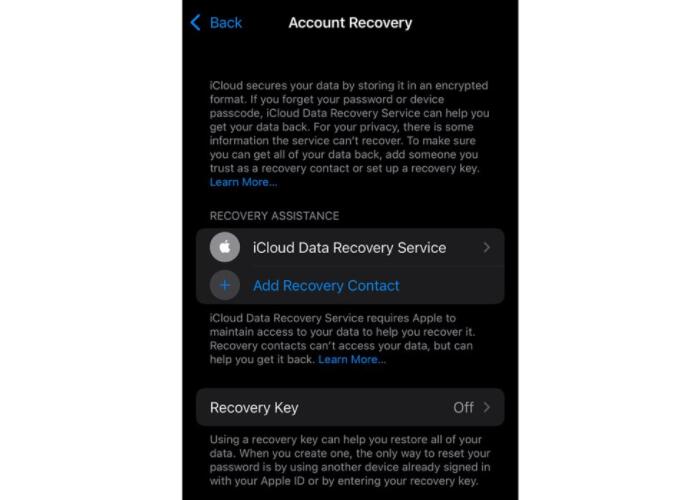 ​
​ 11.Use Visual Look Up to identify the content in the photo
If you want to learn more about the content of the photo, just tap the icon, and the "visual search" function can provide a lot of information. This function can identify different objects, animals, plants, books, landmarks, etc., and provide search results, similar photos, and links to related topics.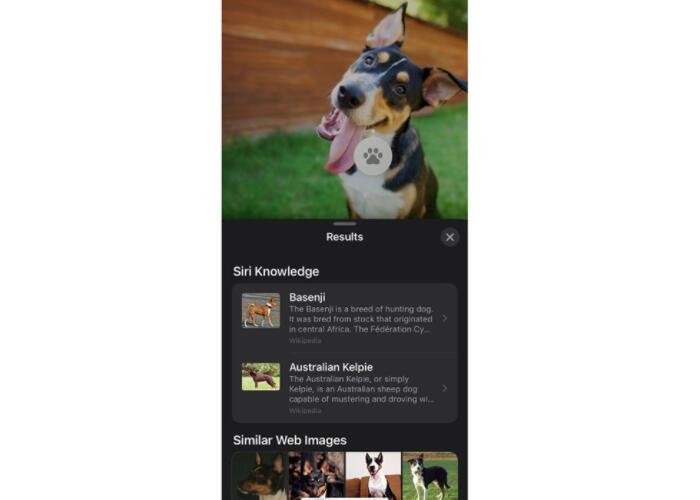 ​
​ 12. Take photos during a FaceTime call
We are now using FaceTime more than ever to stay in touch. Have you noticed the white circular shutter button? Well, this is an easy way to take a photo during a call-you can even set it as a live photo.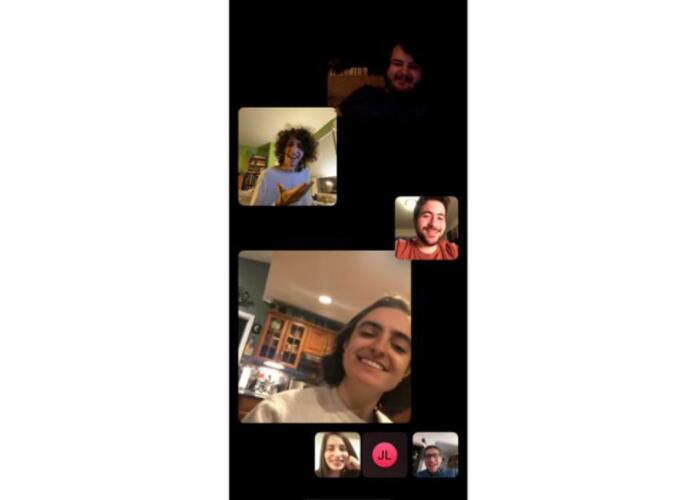 ​ If you can use the above tips, your iPhone will become more convenient. In addition, you can also follow Etrade Supply's blog about iPhone repair and iPhone parts. If you are interested, we recommend that you come to our store to buy a new iPhone 12/12 Pro LCD screen and battery replacement. If you have any questions about our services or products, you can also contact us, we are happy to help you.
If you know some tips about iPhone, you can improve your work efficiency and make your life easier. iOS 15 is available for iPhone 6s and all subsequent models, so you don't need to use the latest iPhone 13 to apply these tips and upgrade your device's user experience.