10 Tips You Might Not Know About iPhone XS/XS Max
BY kaye | September 17th, 2019 | 0 | 1
The iPhone XS and iPhone XS Max are Apple's hot sale smartphone models in the global mobile market. Since Apple upgrade the iOS system to 12, it successfully makes the phone faster on applications response and operating more smoothly. Maybe you are quite confident about yourself on handling your iPhone XS or XS Max, but there are still many skills you may not know about this new iPhone model. Here we would like to share you 10 tips and tricks about iPhone XS and XS Max, by which we hope you would learn and become a master.
1. Quick unlock screen by Face ID
Many people complaint that sometimes the Face ID recognition is slow and the sensibility is not good enough. Actually, you can make it faster on your face recognition. Go to Settings >> Face ID & Passcode >> enter your passcode >> turn off "require attention for Face ID" >> tap ok when the little warning pop up. We know this is not safe for your iPhone security if someone points your phone to your face to unlock it, but under some special circumstance, you will find it useful. You must don't want to distract your attention to look at your iPhone to unlock the screen when you are driving on the car and need Google mapping for navigation. You can easily unlock your iPhone XS screen if you turn off the feature on settings.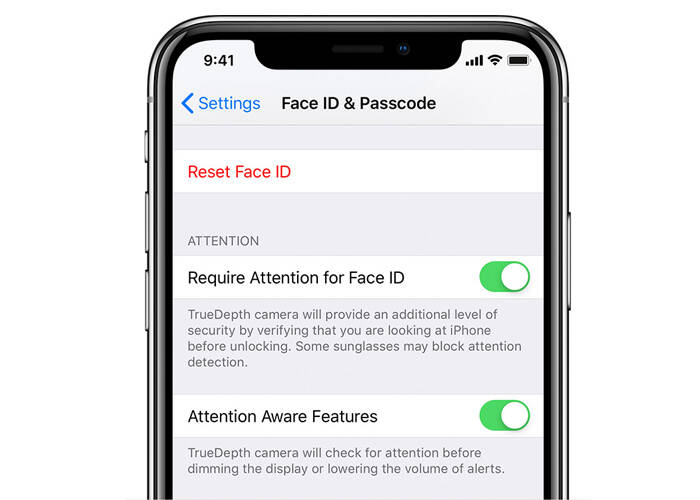 2. Quick delete digits on calculator application
This feature is seldom used but it is still unique for iPhones. When your open calculator application and enter digits, you can easily delete the wrong digits by swiping back on the screen instead of tapping the cancel bottom and start over again. This is not so well-known to many of us, and not be mentioned by Apple in this App. Anyway, this is quite simple and very useful when you mess up the digits and swiping left will delete the digits as many as you like.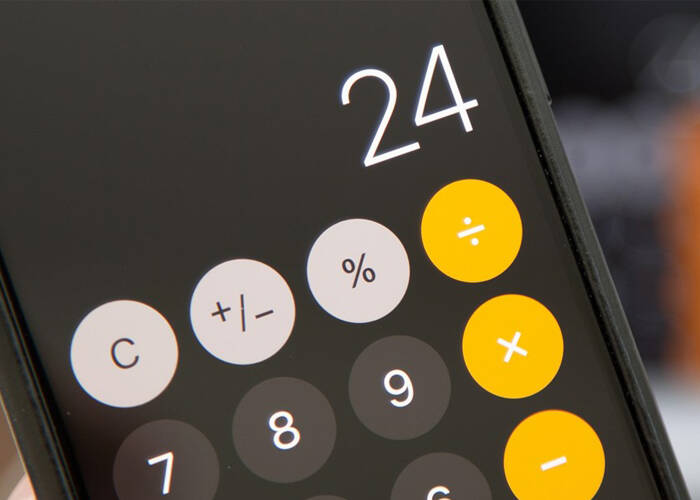 3. Tell Siri to generate random passcode for you
This is also a feature known by little people. When you sign up as a member of some websites or register for Emails, you will need to create an irregular password. On this time you can turn on Siri and say "create a passcode" to her, then Siri will generate a list of random passcodes from Wolfram Alpha. This is pretty cool because each generated passcode is unique with different length. You will turn on Sari for help next time you need to create a new passcode.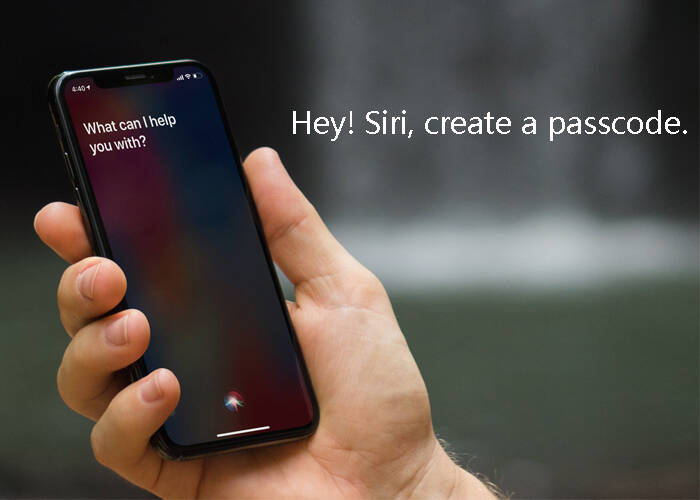 4. Manually refresh your Wi-Fi networks list
When you turn on Wifi on Settings, there is a little searching bar on the top and you need to wheel up to search for new Wi-Fi networks near you. The Wi-Fi networks are automatically refreshed every 10 seconds and you need to back to settings and tap Wi-Fi again for manually reloaded. Well, there is a simple trick that you can quickly refresh your Wi-Fi network list. You can half pull the Wi-Fi network list to the right and then the Wi-Fi network will be reloaded. This is quite useful because when you need to switch to a new Wi-Fi network, you can quickly refresh the list to search it if it doesn't show up.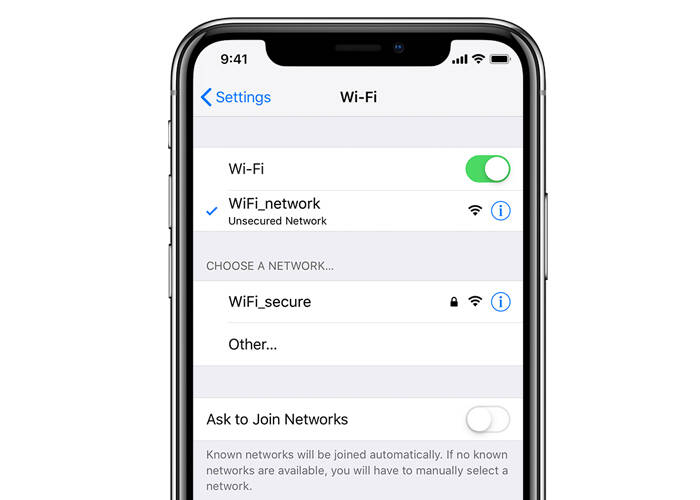 5. Check your battery usage easily
Apple has moved the iOS 12 system the ability to check the specification of your iPhone battery usage. You may go to settings and tap on Battery to check every 24 hours or 12 days of your battery last charge level. You can also check it in screen time on how much your iPhone XS Max battery power left and how long the battery has been draining. This is also very useful because you can see how well your battery life is doing on the monitor.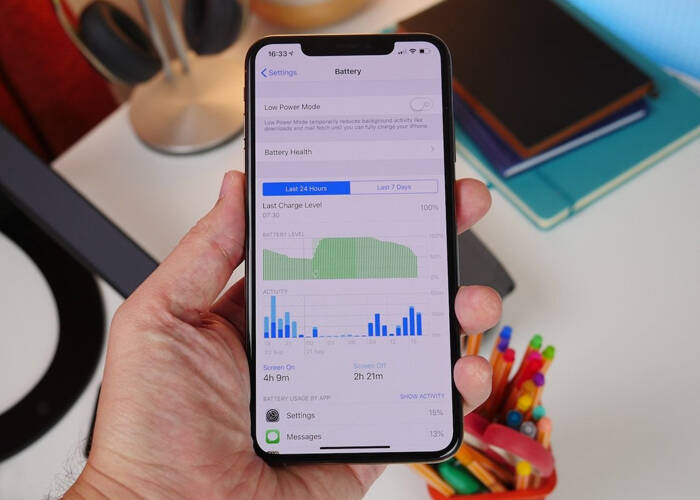 6. Add cellular in cellular plan
The iPhone XS and XS Max have a feature of two SIM cards support. This makes the convenience of your daily phone calls with two different numbers. And also, iOS 12.1 has a feature inside the cellular to add a cellular plan. When you have two SIM cards insert you need to scan QR code in cellular settings, then you may pull down the screen to check the status of two carriers in control center. The system will show you what the number is coming from when you got a call. There is a lot of benefits if you have two SIM cards in your Phone.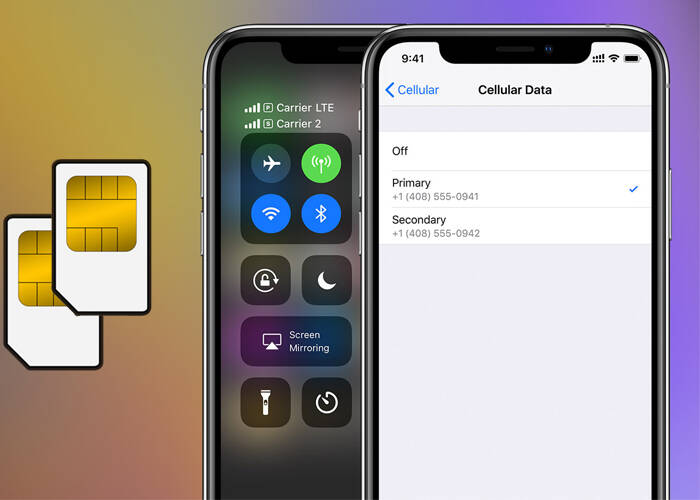 7. High-level compass moved to measure application
The iOS 12 has moved the compass' feature in iPhone XS and XS Max. This is not in the compass as it used to be on other iPhone models. Most of us might not know where it is because it has been moved to the measure application. When you tap on measure App you can see there are two options on the bottom line. Tap on the right then you can see it.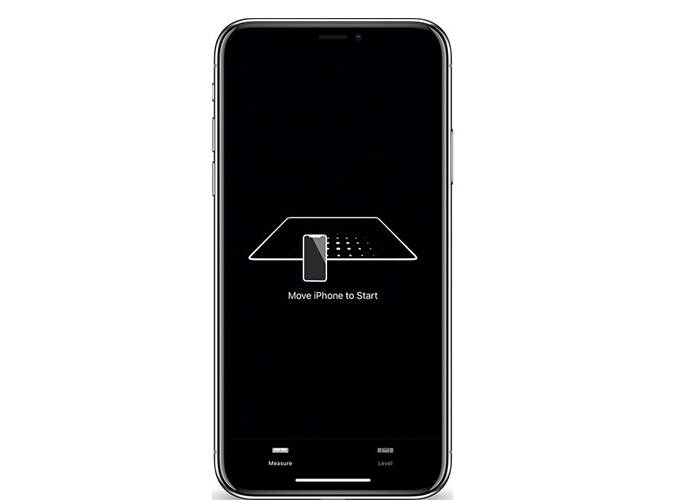 8. Search for lyrics in music Apps
Apple upgrades the iOS 12 with the feature of searching lyrics in music Apps. This is so useful for most music lovers because they don't have to do it on the internet anymore. You can tap on the magnifier search icon on the right bottom, you can search the lyrics of the song you like here. This is very cool for us.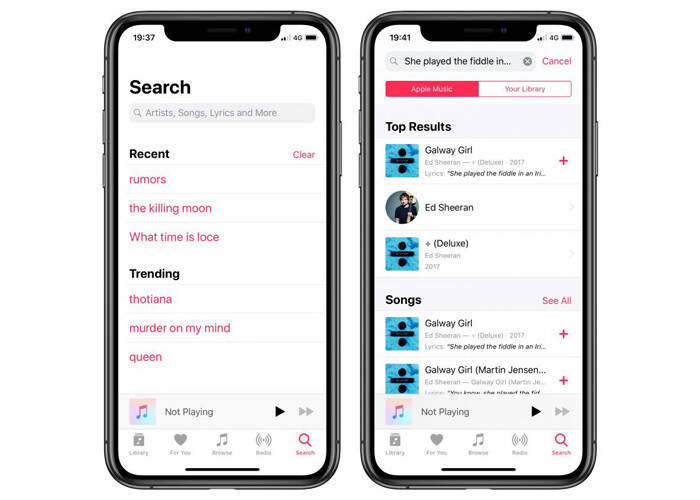 9. Website icons visual tweak in Safari
This is a small feature in Safari. When you open different website layers, there will be a little website icon next to the website on the right side. Go to Settings >> Safari >> turn off show icons in tabs. You will find the little icons are gone when you switch to the website layers. This is a nice visual tweak for iOS 12 in iPhone XS and iPhone XS Max.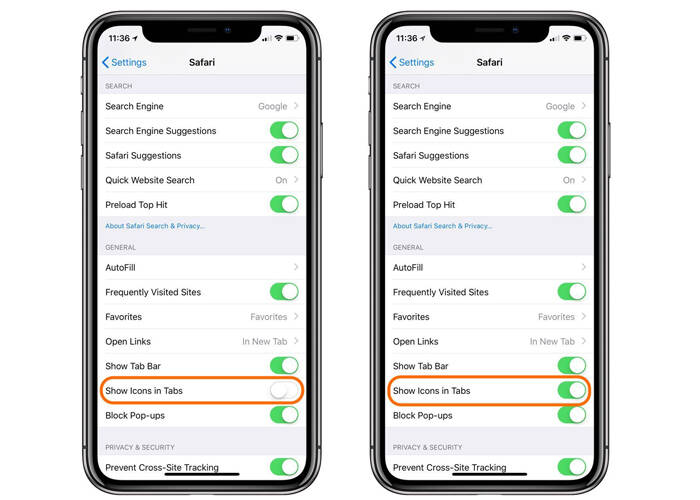 10. Tell Siri to show all your passwords
This is a good tip I used every day. I don't usually make records on my passwords in notes because I tell Siri to show all my passwords. Just open Siri and say "show me my passwords" and then she will show all the records of your passwords in a list. Just choose the right one because Siri has been restored in the system. It is very convenient and also very useful.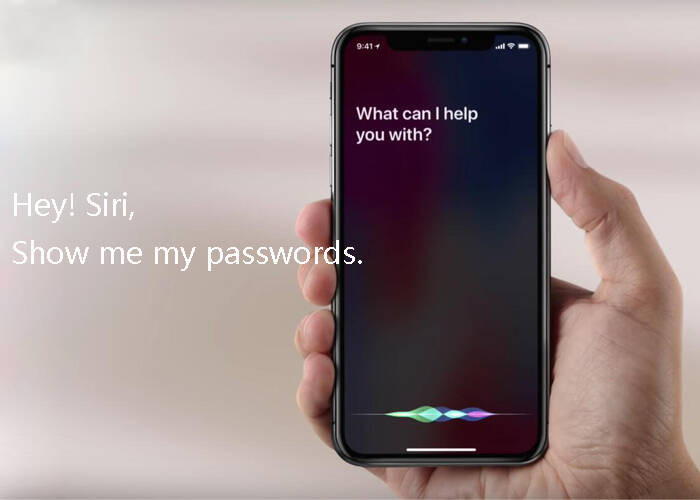 These are the ten tips about iPhone XS and XS Max we would like to share here and we hope they are helpful to you. With the iOS 13 arrives with the iPhone 11 as well, we are looking forward to the superior iPhone operation system in the coming days. On the other hand, we'd better learn something about the iPhone XS and XS Max parts such as iPhone XS LCD screen and digitizer assembly replacement if you have interests in phone repair. If you have other new tips and tricks about iPhone XS/XS Max, please leave them in the comments below. We are appreciated to share your opinions.
Disclaimer: Contents of this article are resources from YouTube video. If it infringes the copyright of the author's, please contact us to notify it and we will remove this article immediately. Thanks for your understanding!