10 Amazing Features about Samsung Galaxy Note 10
BY kaye | August 20th, 2019 | 0 | 1
Samsung release Note 10 and Note 10 Plus to the mobile market in August this year. This is the most splendid model ever for Samsung. You must have got a bunch of news and rumor leaks about this model before. The beautiful rainbow reflection on the silver shell is so charming and eye-catching. Maybe we don't know what difference it brings to us besides the dazzling external look. Here Etrade Supply tells you 10 amazing features about Samsung Galaxy Note 10. You may consider getting one in the flagship store after you get these 10 points.
1. Uni-body S Pen
Samsung Galaxy Note 10 has a 6-axis gyroscope and accelerometer S pen, which support air gesture control to the screen. Unlike other Samsung series S pen like Samsung Note 9 series stylus, this uni-body S pen is like a magic wand on your hand. You may wave the S pen for turning and twisting in the air to zoom your camera or change the volume. You can also control media Apps like YouTube or Spotify. You may also use the pen for Bluetooth controls, to wireless play music wireless and pause like a camera shutter. It's so cool.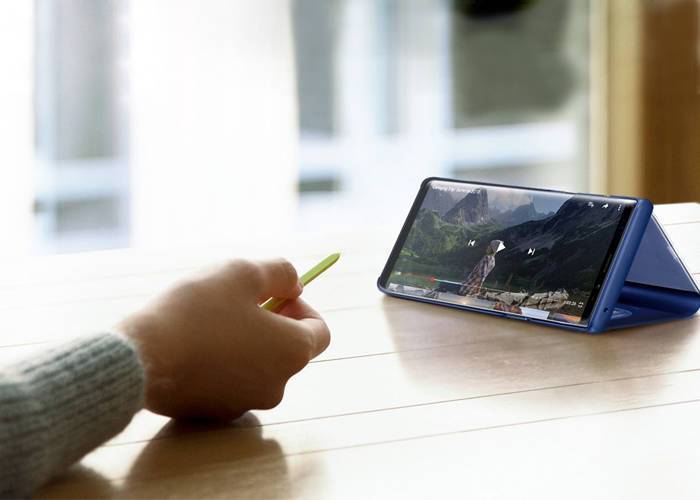 2. Live-focusing in video recording
Samsung Galaxy Note 10 adds depth-of-field adjustment so you can blur the background on the camera video taking. There is a depth-vison camera on the back, which makes the background appears blur to the footage in real-time with no lag. This makes us the vision of professional-grade camera filmed to the videos we take, and this is great for someone who likes video recording. Besides, Samsung adds some special effects to the surrounding subjects of the footage we are recording, which makes it amazing when we are taking videos.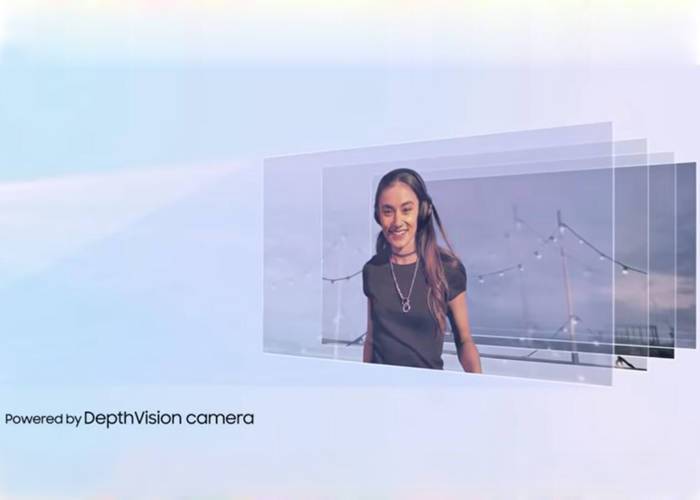 3. Zoom-in Mic
Besides the depth-vision of video taking feature, Samsung Galaxy Note 10 also make a progress on audios recording. When you take video recording with Samsung Note 10 and use Note10's microphone to target the audio of the something in the frame, it amplifies this audio and then makes it sounds louder and clearer than any noise of the background you do not want. This makes the great experience to your auditory sense because when you make video recording on someone who is playing music instrument on the street, the phone will focus on the instrument and bump up the volume from it to drown out the noise of the passersby around him.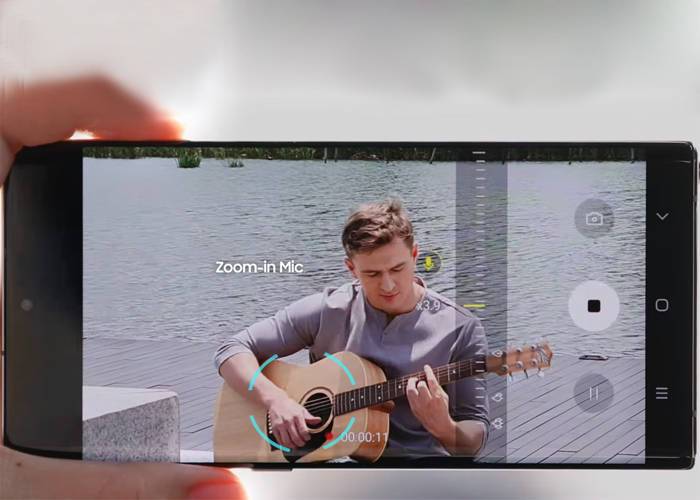 4. Super-fast charging speed
Samsung Galaxy Note 10 supports 45w charging speed, which is 3 times faster than Samsung S10's 15w charger. It also supports wireless charging up to 15w, and it is still faster than S10's 10w. The bad thing is, Samsung is not going to provide this 45w charger in the box with Note 10 and Note 10 Plus. They will provide a 25w charger instead but it is still fast on charging speed. Users will have to pay an extra fee on 45w fast charger if they want.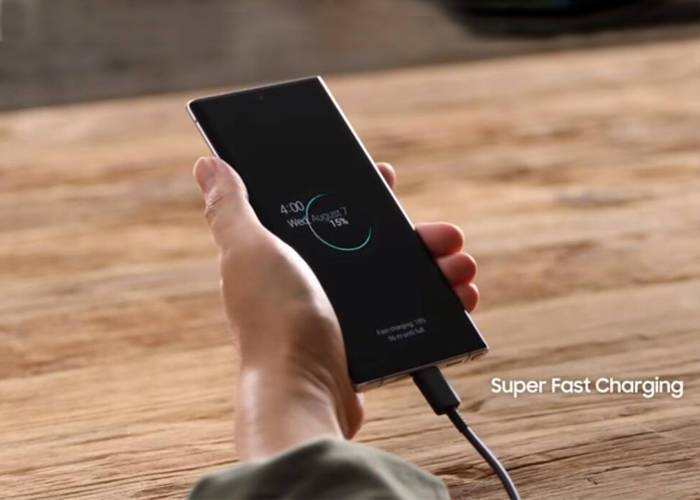 5. New Dex Mode
This special feature makes our convenience on mobile device and computer interface. When you connect Samsung Note 10 to your computer via USB cable, Dex will show up a separate window on your computer screen, and you don't have to unplug your desktop computer from a monitor to connect your phone. You can send SMS messages and wirelessly transfer image files between a paired phone and Windows PC. With this feature, you can not only remotely control your phone and use the apps installed on it without doing it with your computer's keyboard, but also drag and drop files from your desktop to your phone mutually. Samsung Note 10's new Dex mode is the most interesting feature Samsung announced, you will see it once you have chances to test and review it.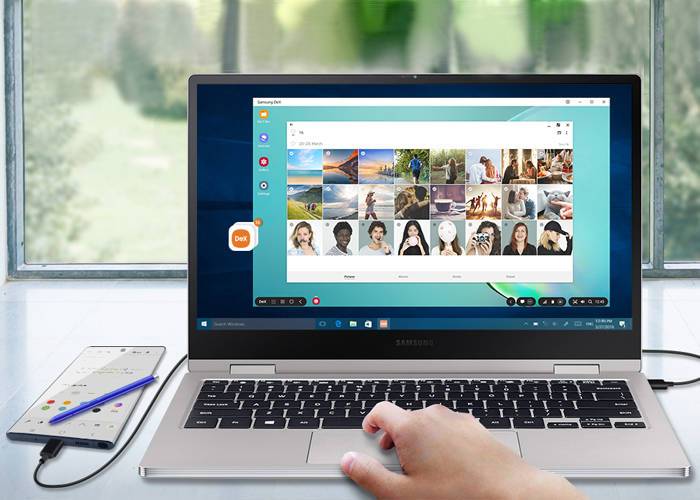 6. UFS 3.0 fast storage
The UFS 3.0 enables Samsung Galaxy Note 10 faster on data transferring, and it is significantly faster than UFS 2.1, which is the version of Samsung S10 has. You will see how quickly it is on game or App loads, how long you will copy a video in storage for watching. Besides, UFS 3.0 will extend the battery life to maximum, which give users a great experience in playing games and watch movies.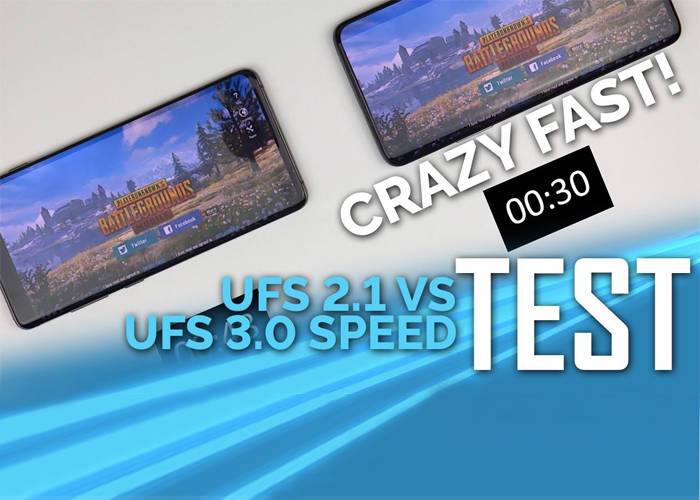 7. Wireless power share
Samsung Galaxy Note 10 features of wireless power share up to 15w, which is weight faster than Samsung S10's 4.5w. Users can charge the mobile device like another phone, the Samsung watch or Bluetooth earphone via wireless power share without waiting for hours. It's useful and quite convenient in life.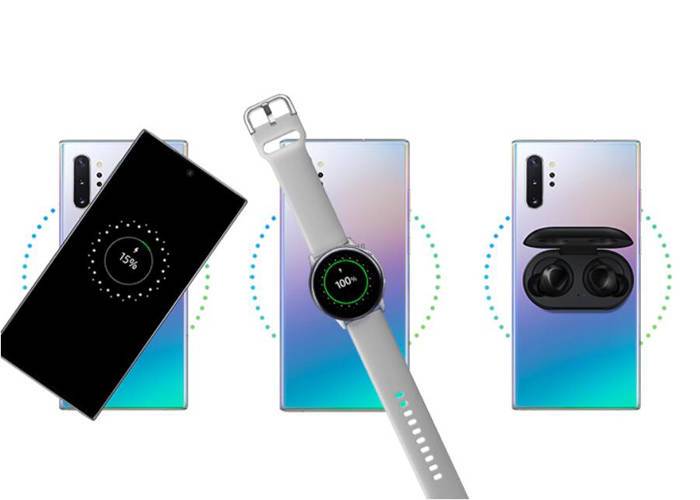 8. World's first EUV processor
Samsung has announced the Galaxy Note 10 will get a new mobile processor, which is better than the Exynos 9820 chip on other Samsung Galaxy series models. It comes with a new 7nm Exynos 9825 processor built on EVU tech, which is a superior technology compared with other chipset production like Snapdragon 855 or Apple's A12 chipset. According to Samsung, the new mobile processor offers high performance for both gaming and graphics while offering superior battery life. We still have to wait how it performs when we get one on our hand.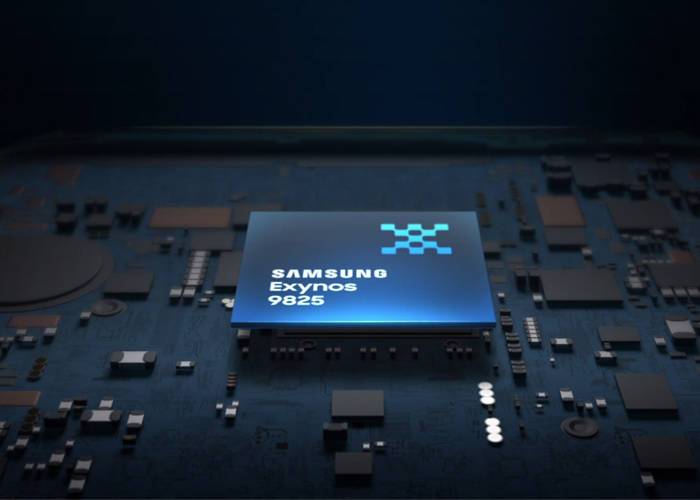 9. Dural speakers with Dolby Atmos surround sound
Samsung Galaxy Note 10 does not have sound on display tech, but it gets dual speakers with Dolby Atoms to create stereo surround sound. Samsung uses the same strategy as LG's Crystal Sound OLED that turns the entire Samsung Note 10 screen into a second speaker when activated. Samsung Galaxy Note 10 will bring users a great auditory experience this time.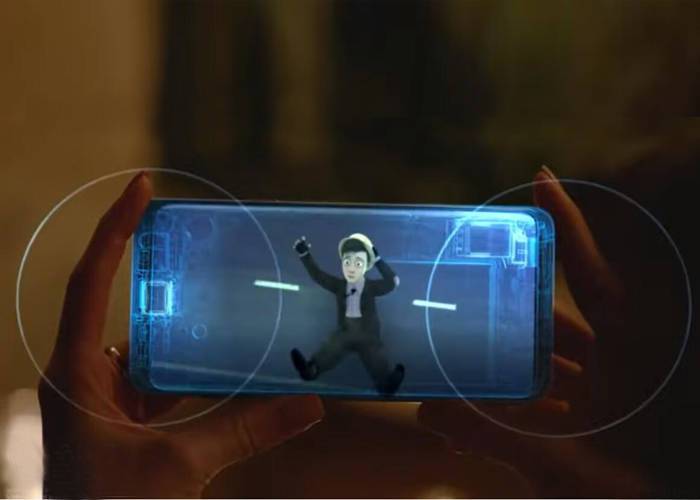 10. Insane specifications
Samsung Galaxy Note 10 comes with the base variant of 8G RAM and 258G storage, and Note 10 Plus with 12G and 256G storage. Besides, users could have an option to expand it via MicroSD card. Other specifications like the in-screen fingerprint scanner, 4300 mAh battery, dual SIM card, etc. all make this new Samsung model the best smartphone you worth to buy this year.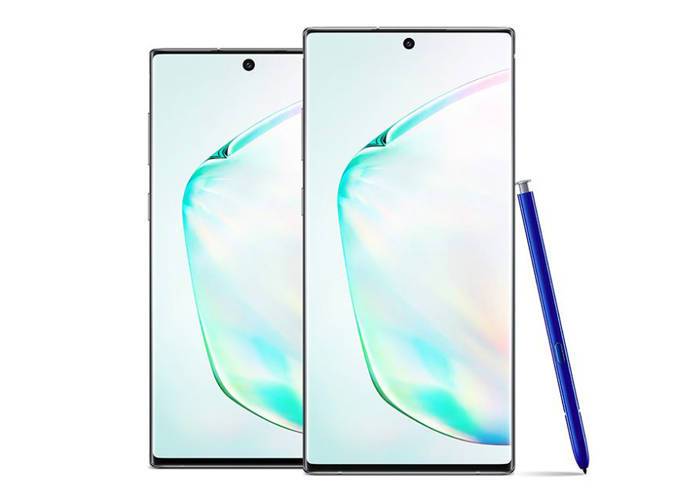 Most people say Samsung is following Apple's footsteps these years, but we have to admit its progressive development on mobile technology these years. The Prices of these two models are expensive. Anyway, most of us are still eager to get one if we see the 10 features above. As our recommendation, it would be better for you to see some Samsung mobile phone parts like Samsung Galaxy Note 9 replacement parts. Since the Samsung Galaxy Note 11 is on the way, we will bring you good news about Samsung in the coming days. Any opinions about Samsung Note 10 and Note 10+? Leave your comments below so that we will talk about that.