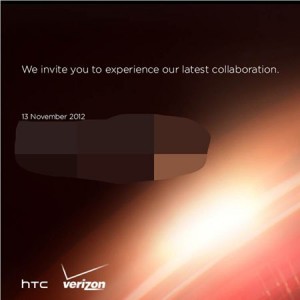 Between Windows 8, Windows Phone 8 and a few other odds and ends, this fall has been jam-packed with splashy press announcements leading up to the holiday shopping season. Looks like we're not done just yet: Verizon and HTC announced they'll be holding a press event in New York City on November 13th. Now, the $64,000 question is: what OS will be on display? Will it be the Android-powered Droid DNA that just passed through the FCC? And here's another question: does "our latest collaboration" imply an exclusivity agreement? Or what if this is just a coming-out party for HTC's 8X Windows Phone flagship? It's not a far-fetched idea: we already know it's coming to Verizon, but the exact pricing and on-sale date have yet to be revealed. Then again, the 8X has already been shown off at a press event or two, and we're not sure a Verizon-branded variant would merit such a high-profile news conference. We'll find out next week, where several of us Engadget editors will be reporting live.
News from Engadget.com
Please Follow @ETradeSupply so not to miss out on any breaking news.